As soon as the calendar hits December, the magic of winter unfolds. It is truly my favorite time of the year, kicking off with my best friend's birthday and then my birthday, Christmas and New year's! There is a crispness in the air, and it starts getting colder, it's the time for hot cocoa and marshmallows, classic Christmas movies and spending time with family *happy sigh*. Writing this post makes me feel nostalgic for the winter of 2019 (also the year which all of us took for granted, and now we are stuck with 2020 and nowhere to go, yep, that one).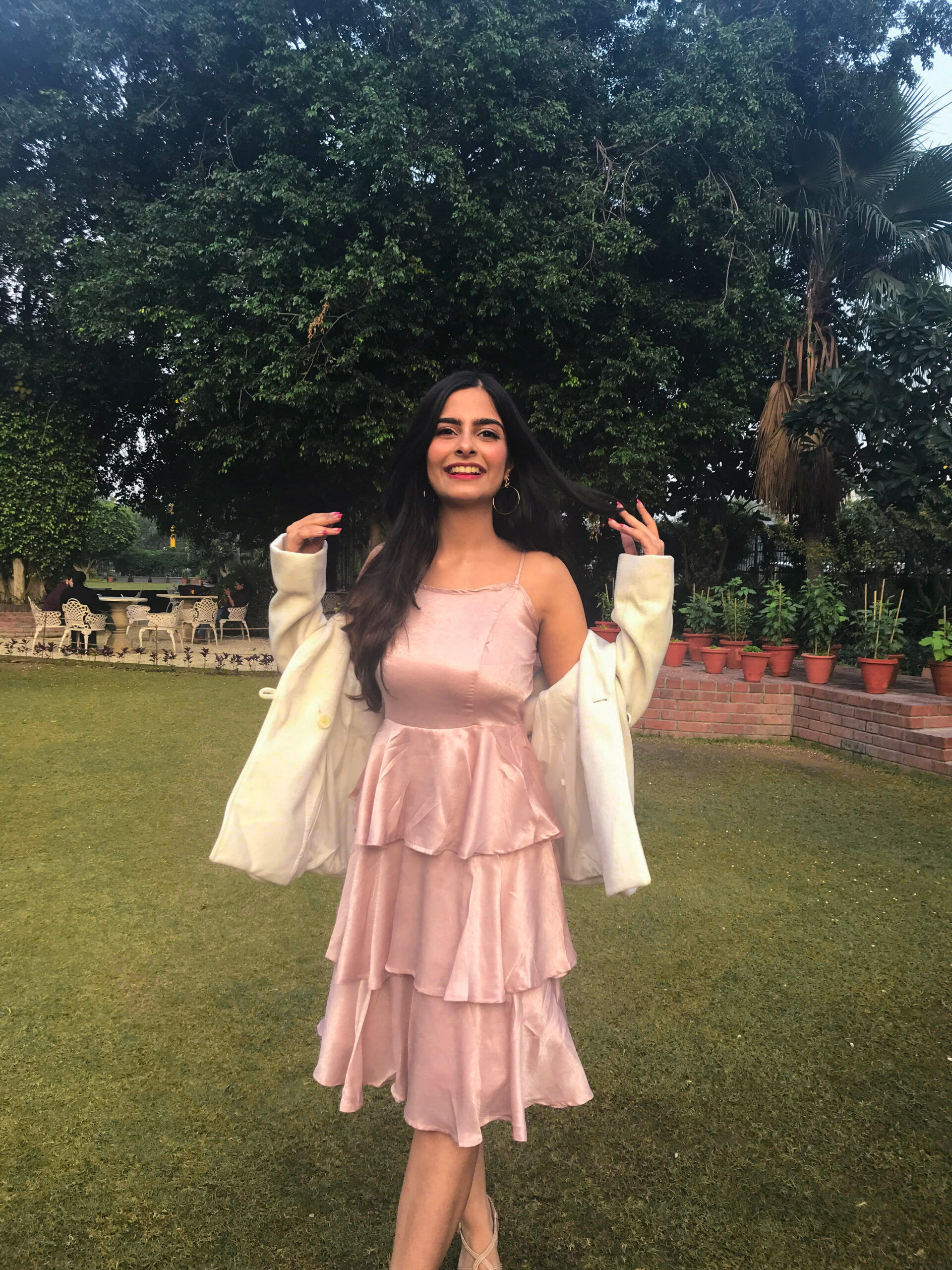 I am writing this blog post as a little memory of my 23rd birthday in the hope that I will read it years from now, and it almost feels like an online scrapbook of my life. Twenty-three years old, what an odd age. I feel like I'm in a weird limbo of trying to be young and carefree, while also trying to be an adult, get a job, and figure out the deep meanings of life. It's almost bitter-sweet. 
But anyway, moving on with that day, if you know me personally, you know I love birthdays and tend to celebrate them for a whole weekend! It's so exciting to celebrate another year of life, look forward to new opportunities, with an overload of cake.
For this birthday, my best friends – who are absolutely the sweetest humans in my life, threw me a surprise birthday party! While I went for a hair spa and a mandatory self-pampering-birthday-session, they came over to my house and decorated my whole room with balloons and pictures of us from high-school. They spent an entire day before my birthday to bake a rainbow cake with seven different colored layers and frosting on the top to make me feel extra special.
Not just that, they also gave me some personalized gifts, which mean so much to me because look at the amount of effort in them, omg!
After getting glammed up together, we went for a late lunch (which was supposed to be brunch, but geez, it takes time for a birthday girl to get ready) and had so many amazing conversations.  For the birthday outfit, I wanted to feel extra fancy, so I went with a ruffled satin pale pink dress along with a white blazer (which is slowly becoming my favorite thing to wear in the winter) and heels. For makeup, I did a soft glam look with lots of blush and highlight.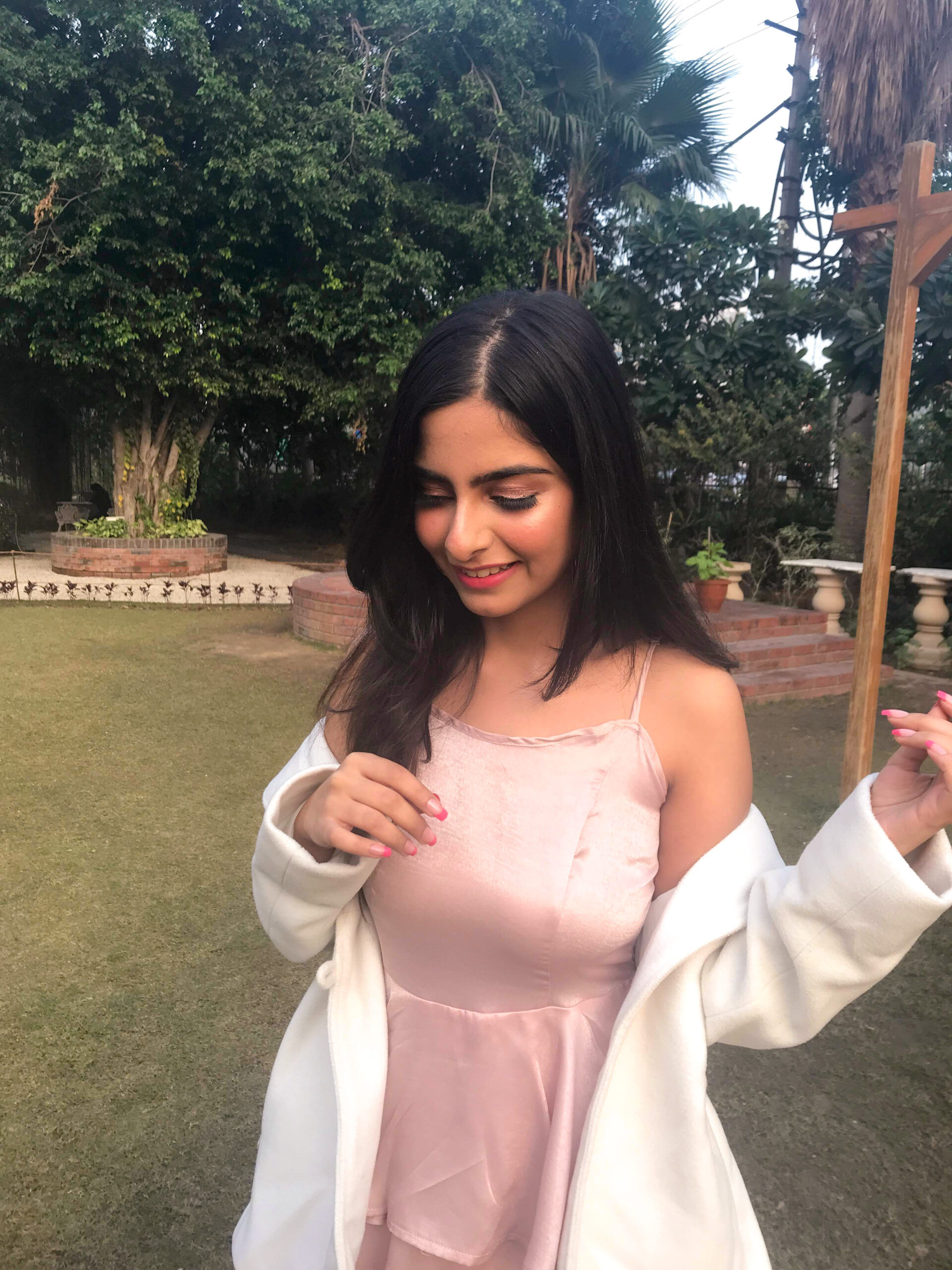 Later that night, all my family, including my cousin, got together and had a great dinner party with the best of the food, prepared by my mom. 
The next morning, all of us went for lunch in a Chinese restaurant nearby, which was delicious! I obviously asked my family to try and wear pink, because why not? (yeah, my brother didn't care about that dress code as usual, haha). I wore a stunning pink bodycon net dress that had sequins detailing on the waist and neck area, along with a pink blazer that gave it a very feminine and classy vibe. To complete the look, I wore nude pink boots and carried a sling bag of the same shade. 
Next day, was a Monday and I had to go to work and celebrate there as well with a couple of my close friends. Like I said, its not a birth-day, it's a whole weekend!
We went for lunch and had pizza with lots of gossip and catching up that was due. On this day, I wore a pale pink silk skirt which i bought from Marks and Spenser along with a lacey black top that complimented it really well. I added a black shoulder bag that gave the whole look a vintage feel and lastly paired it up with black block heels.
Overall, I think it was one of my favorite birthdays ever because I got to spend it with people who mattered the most to me <3
As I reminisce all the lessons I have learned in the past year, here are some things I would like to share:
Stand by your views, but be open to others.
Always make time for important people, especially your family.
Show yourself grace, kindness, and love. There is a lot of negativity in the world against you; the last thing you need is more negativity from yourself. 
DOGS ARE LITTLE BITS OF HEAVEN. Even though I don't have any pets, I would love to someday. Hopefully, this year?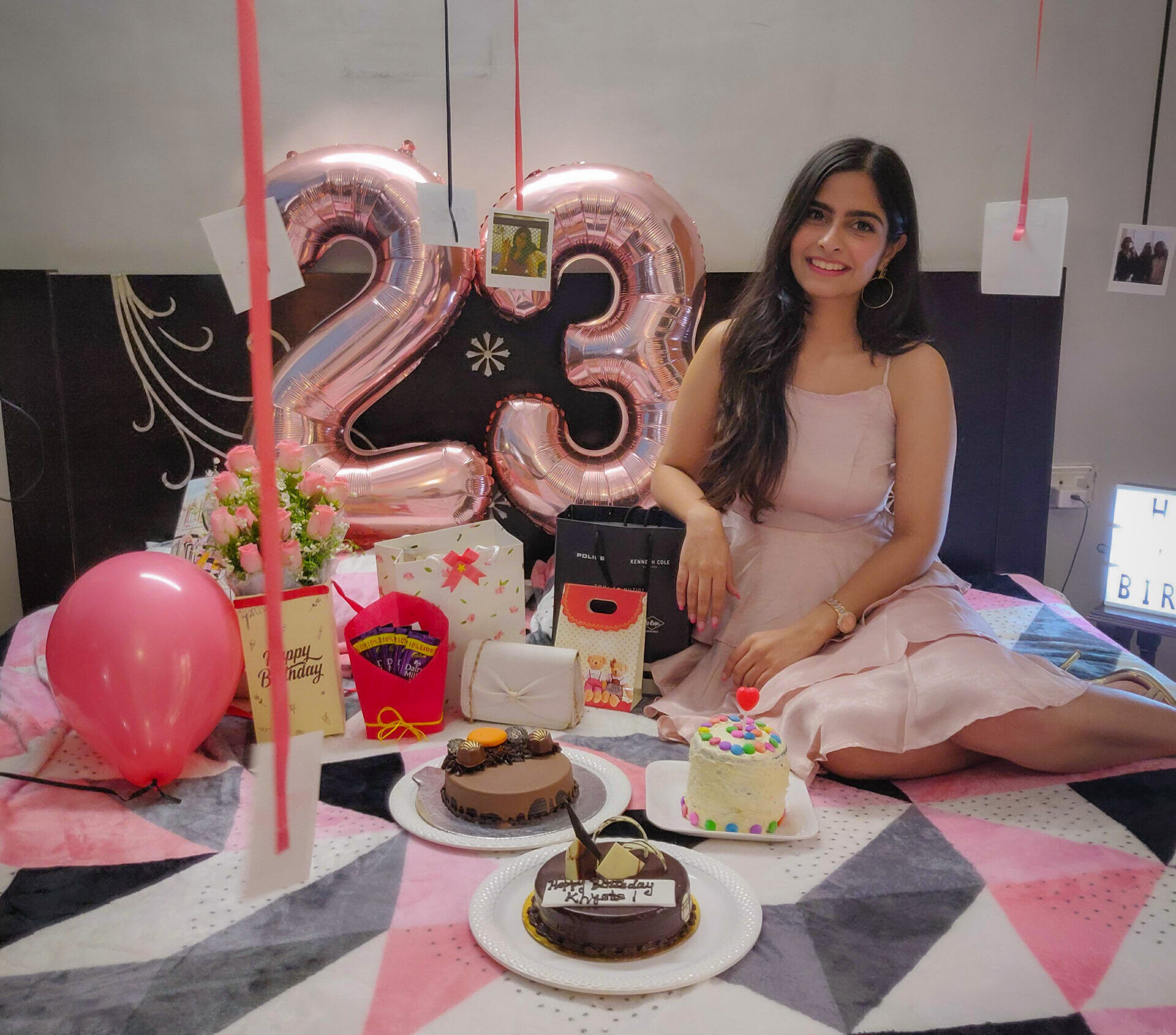 With that being said, here's to another year of lots of memories, adventures (because I have to satisfy my Sagittarius soul), and learnings. I want to say a massive thank you to all my friends who made this birthday extra special and my family for always making me feel loved. I am truly grateful and blessed for it. 
I also created a video memory of my birthday, along with some fun bloopers at the end! You can check it out HERE. Follow me on Instagram for more pictures from my birthday and other fashion and styling content. 
Xoxo,
Khyati <3