Boho is short for Bohemian, a style with a very long history linked to the hippie movement of the 1970s. In the 70s, bohemian life was more than just the clothes you wore. An entire bohemian lifestyle centered around artistic expression and unconventional lifestyles. Boho fashion essentials often included loose clothing made with natural fibers with an emphasis on reusing and recycling.  
However, today's boho outfits no longer look like those seen in the '70s. But it's safe to say that some of the biggest bohemian-inspired trends have made their way to the surface of the fashion industry. There's a new way people are wearing bohemian style in 2020, which can easily be described as a more luxurious modern hippie style.
In a nutshell, the boho fashion style features free and loose, voluminous clothing, often with a variety of prints, crochet, fringe details, and flared pants. In this blog post, I will give you the top 4 fashion essentials to nail the boho look.
1. Loose Relaxed Fit Clothing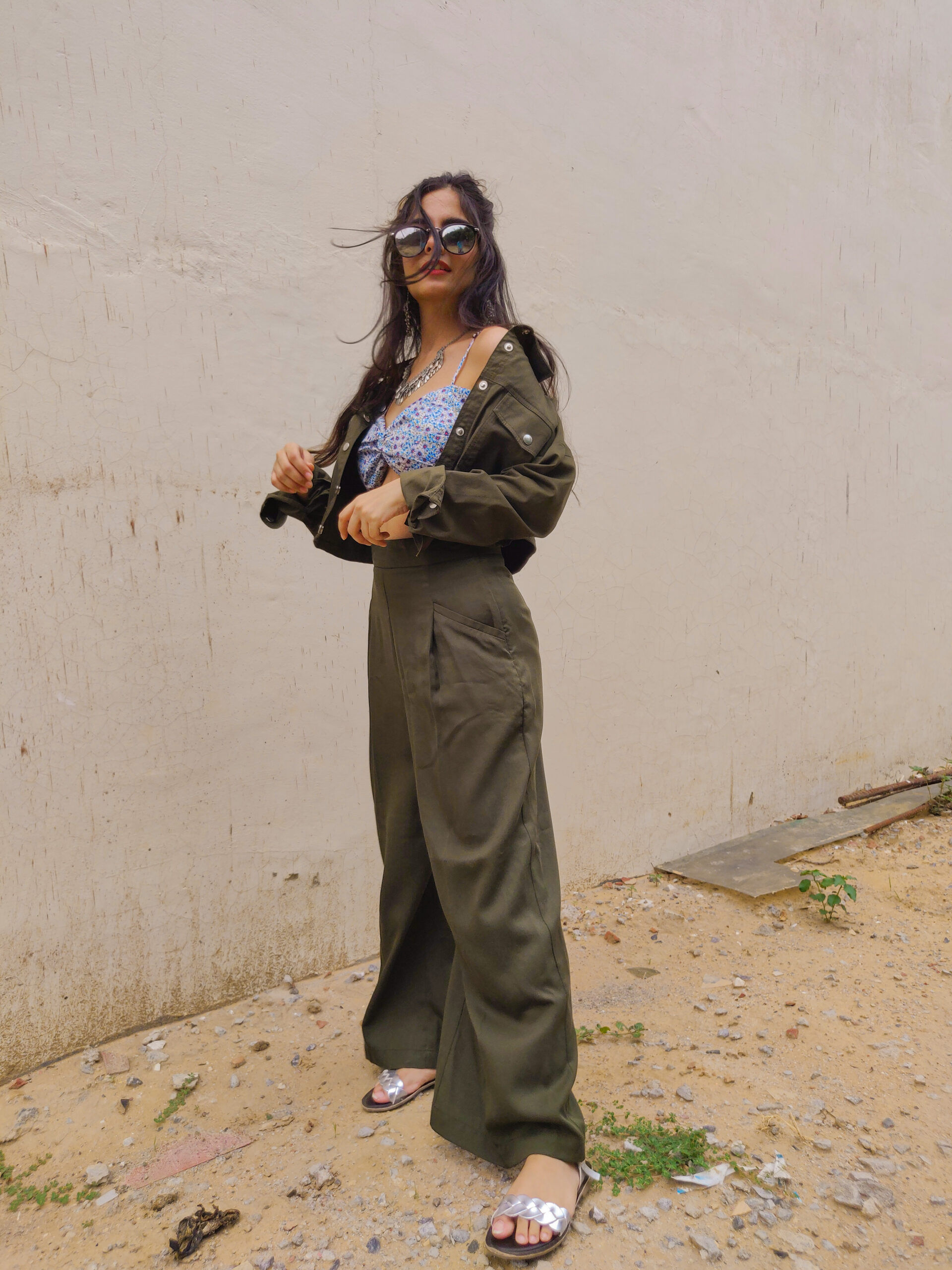 An essential element of boho styling is comfort, which most people tend to ignore when it comes to fashion. The possibilities here are endless, starting from A-line cut tops to maxi dresses to flowy pants or even flared baggy jeans. You can go for anything that makes you feel comfortable.
For this outfit, I wore a printed crop top along with khaki-colored pants and jacket. To add some more bohemian elements to the look, I wore oxidized silver earrings and a necklace and the a pair of silver reflective sunglasses.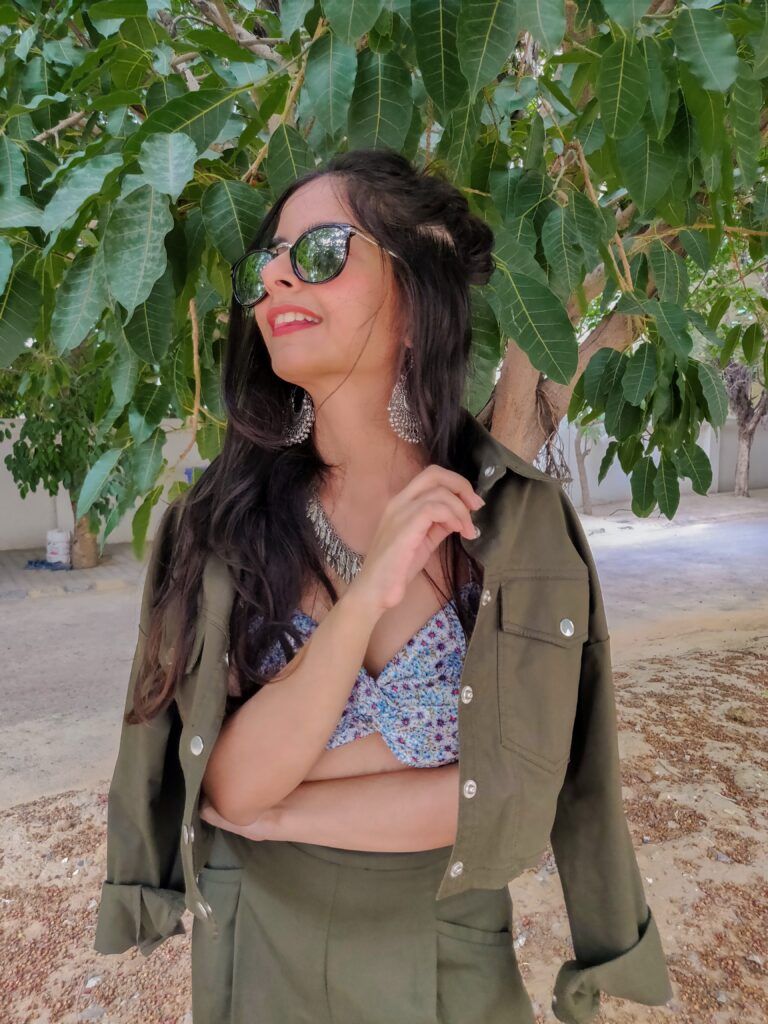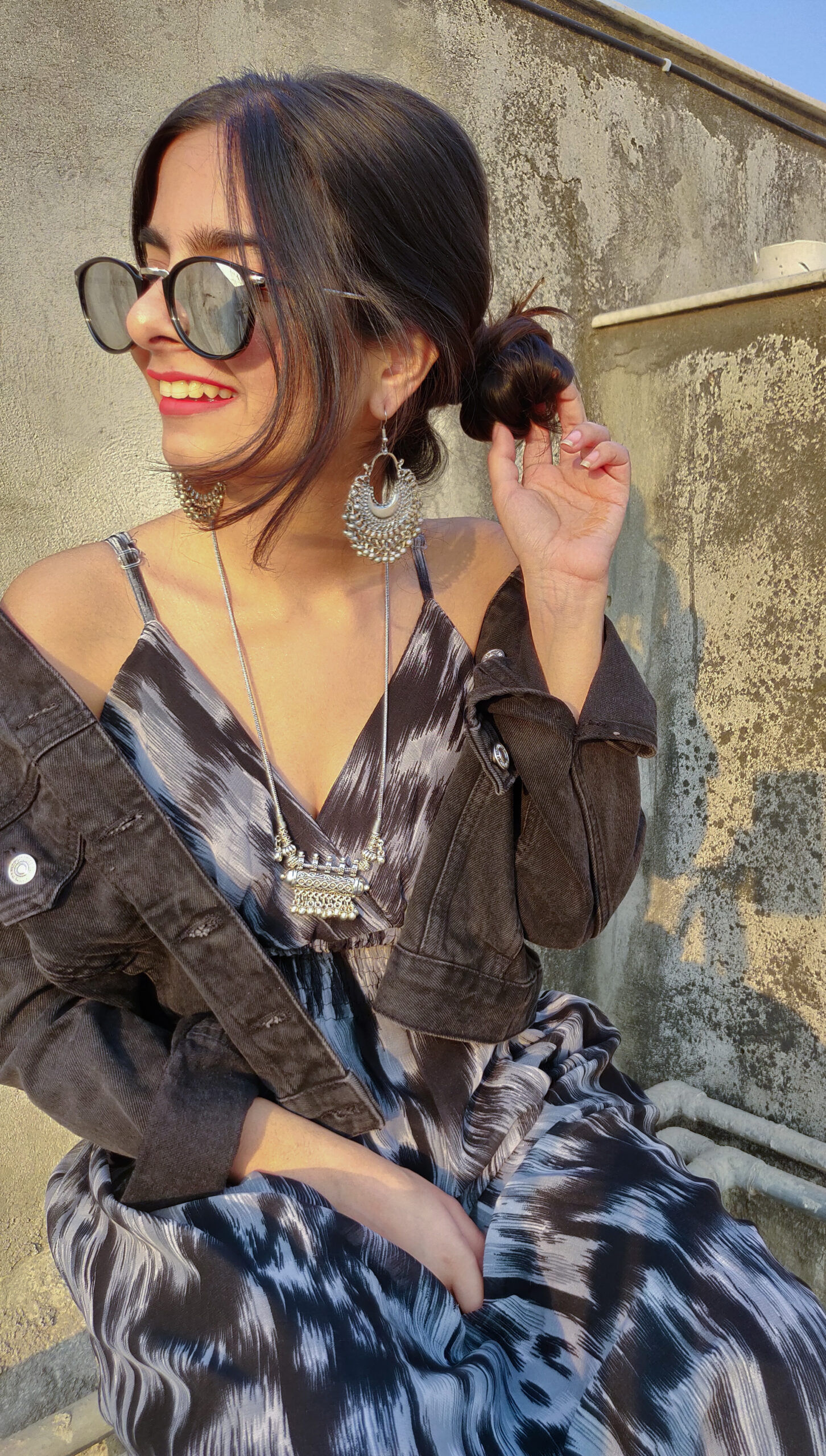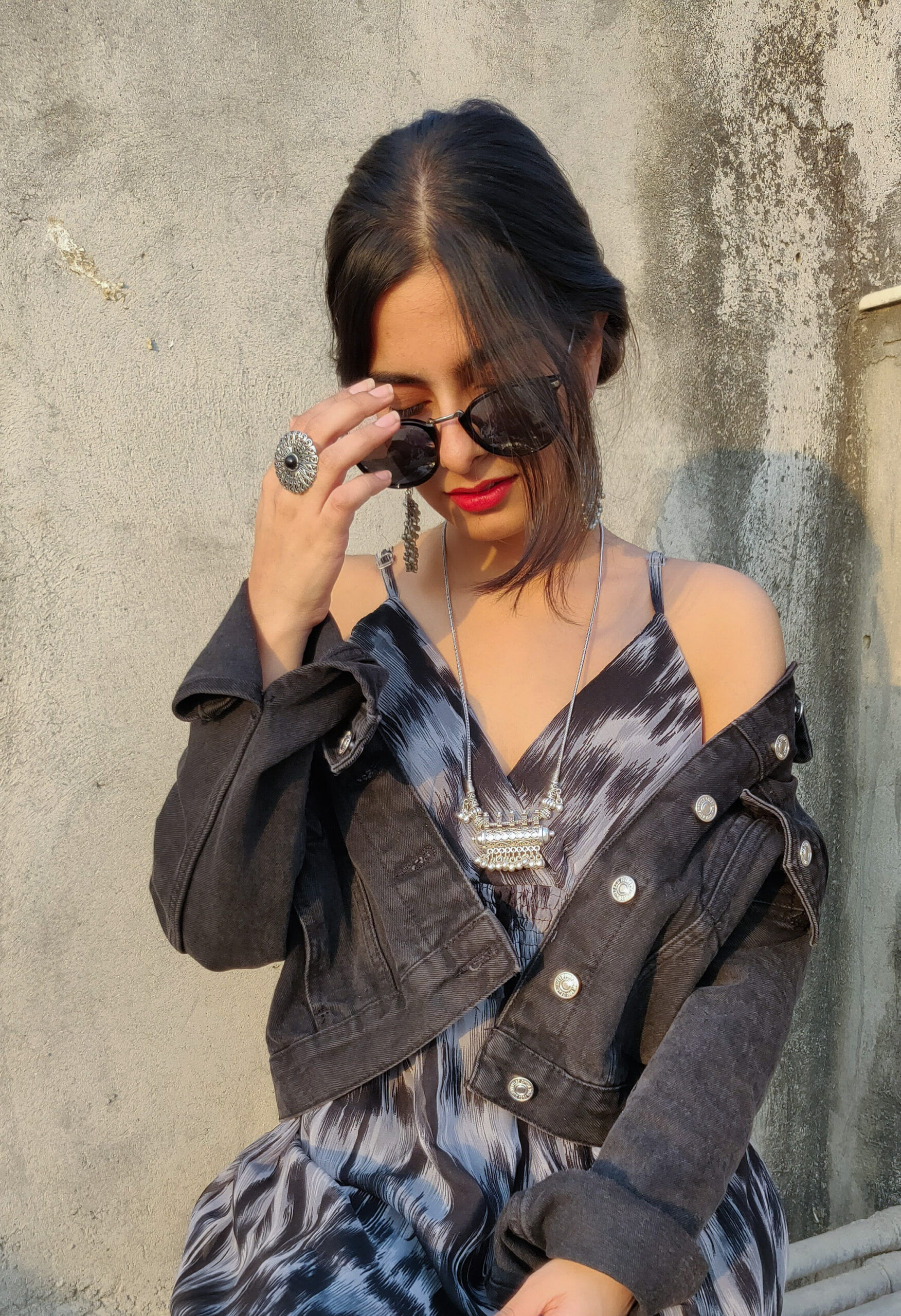 This is the perfect boho fashion essential item to achieve the whole look. You can add a chunky necklace made of silver, gold, precious stones, or glass beads to any outfit to give it a boho look. A big statement finger ring and an eye-catching nose pin will also add some extra pizzazz.
In this look, I have worn chunky silver hoop earrings, a long silver necklace, and a statement ring, which gives the simple black and grey maxi dress so much character. To elevate the look, I added a denim jacket and same silver sunglasses, which complemented the silver jewelry.
Maxi Dress – Thrifted (Buy Similar HERE)
Jacket – Mango (Buy Similar HERE – – this jacket was also featured in my February 2020 Monthly Obsessions and now its almost fall, but I still use it a lot)
Necklace – Myntra (Buy Similar HERE)
Ring – Janpath market, New Delhi (Buy Similar HERE)
Earrings- Myntra (Buy Similar HERE)
Sunglasses – Amazon (Buy Similar HERE)
The Boho style enjoys many different textures and a richness of color and prints. So don't be afraid to go all out with bright colors, but make sure to pair and balance it out by some neutral tones in your accessories.
For this look, I wore paisley printed palazzo pants in a bright red and beige color. Since I wanted the pants to be the center of attention, I kept my top very simple and wore a loose fit black tank top and added a black triangle inspired necklace. I also wore my hair in a messy bun, which gives a look of an effortless yet fun vibe.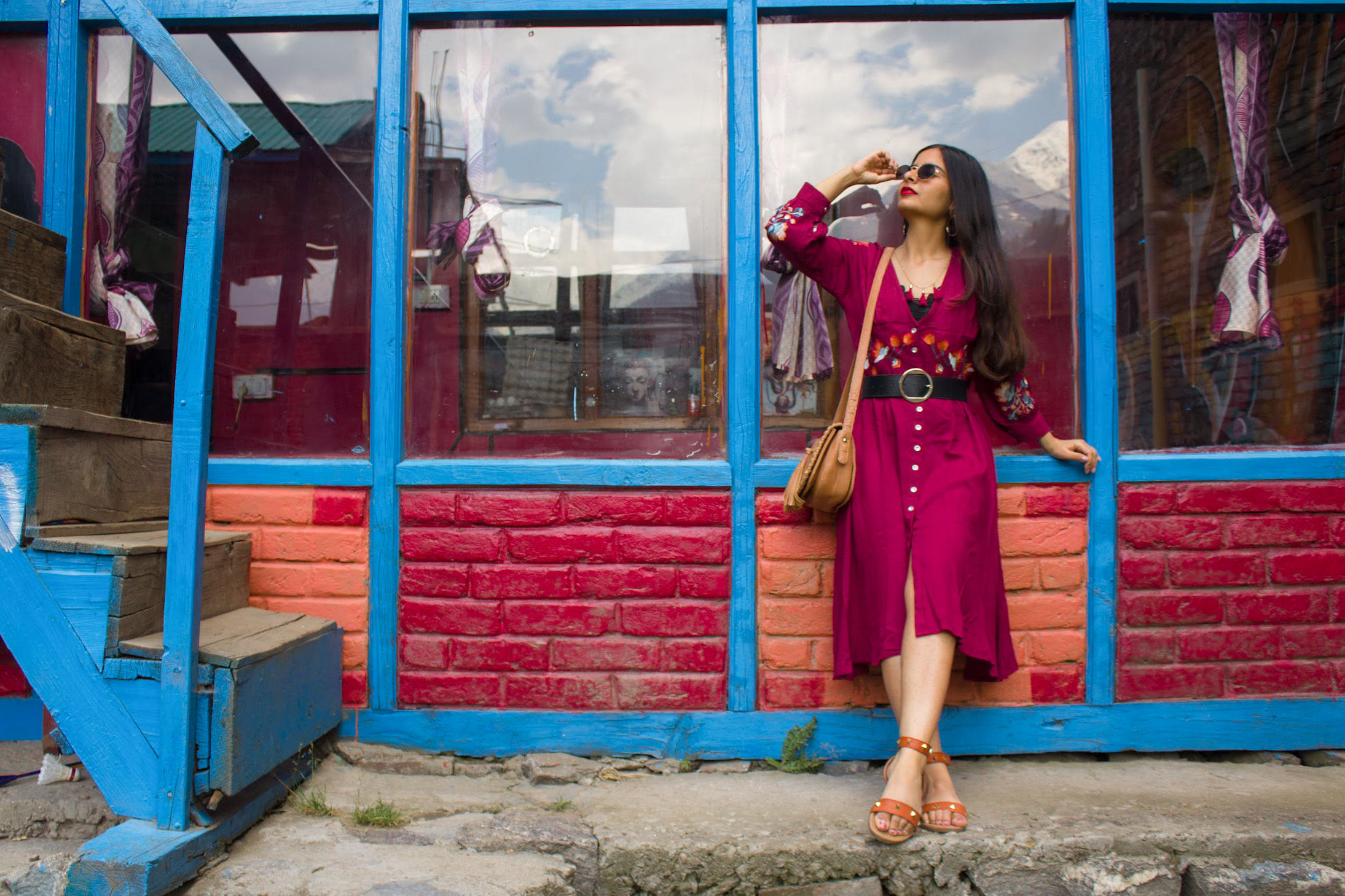 Bohemian, aka Boho bag or purse, is significant in putting together an easy-going look. You can choose a hippie bag with fringes, distressed leather, or tassels in neutral colors like beige, white or nude. This is the perfect accessory needed to complete this list of boho fashion essentials. You can choose the size of the bag you feel comfortable with – an oversized bag, sling bag, large floppy purse, etc. As long as it has these elements and colors, you are good to go!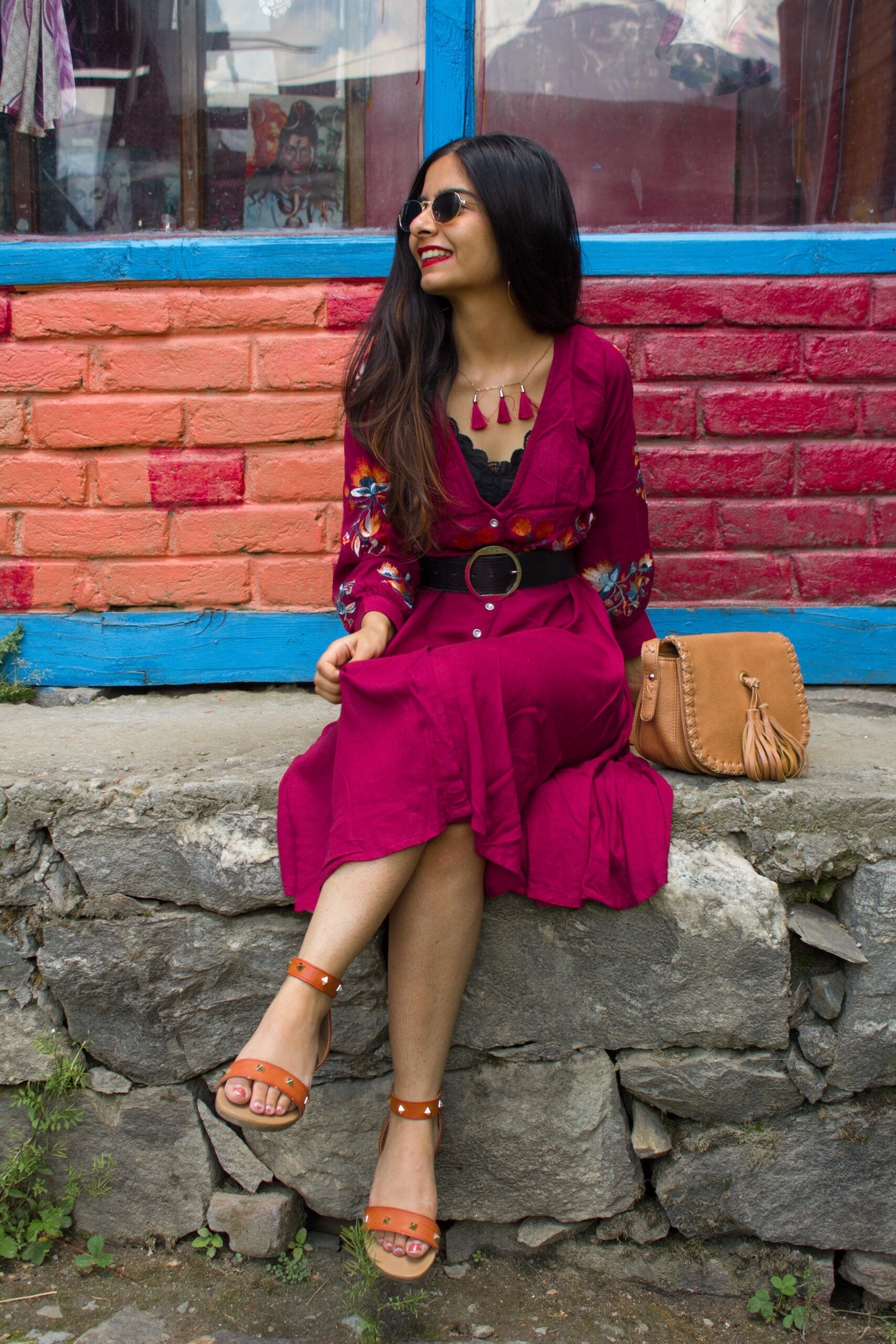 This is probably my favorite look so far since this is the outfit I wore when I visited Kasol in Himachal Pradesh last year. Here, I have worn a flowy bright colored dress that has beautiful floral embroidery on it. As for my accessories, I carried a beige-colored sling bag with fringe details, a tassel necklace, and a broad black colored belt. I also wore a comfortable pair of flats since I had to roam around the town the whole day, but you can also switch it up with heels or boots until it is in the same color family.
Boho fashion is all about artistic expression and involves lots of funky prints that are wild, colorful, paired with free-flowing designs. I like how bohemian designs incorporate natural materials and designs inspired by art and rustic elements, plus a plethora of ethnic, folk, and floral patterns. If you were already a bohemian lover, then I hope I have inspired you to get out of your comfort zone and experiment a bit more with this style. And if you have never worn anything remotely close to this trend, then I'm sure now you feel confident to give boho fashion a try.
I would love to see your fashion re-creations of this style so you can reach out to me on Instagram and follow me there for some fun fashion content as you can see in the mood boards above 🙂 
Xoxo,
Khyati.