Greetings beautiful people.
So yeah I know I have been MIA for quite a bit, I had exams, uni work and I had also been working some really exciting stuff.
But hey! I'm back now so get ready for fashion, makeup, and styling posts. Do let me know if you guys want to see some college makeup and skincare essentials post. I have been trying new makeup products recently, drugstore mostly. So I'll be happy to share it with you guys. 🙂
Anyway so since we're almost at the verge of the season of flowers, butterflies and pretty things all around. I wanted to end the winter season on a good note with this post. I'm going to show you two outfits that I have absolutely loved this winter and are classy yet sassy.
The first one is all around the huge trend of 'Fishnet tights'. They literally work with anything, be it a slip dress or a denim jeans or as I have styled it here a cute shirt dress. fishnet tights and socks have been popping up on the legs of many a street style star in the past months. They're totally the accessory that can seamlessly add a little something extra to your outfit.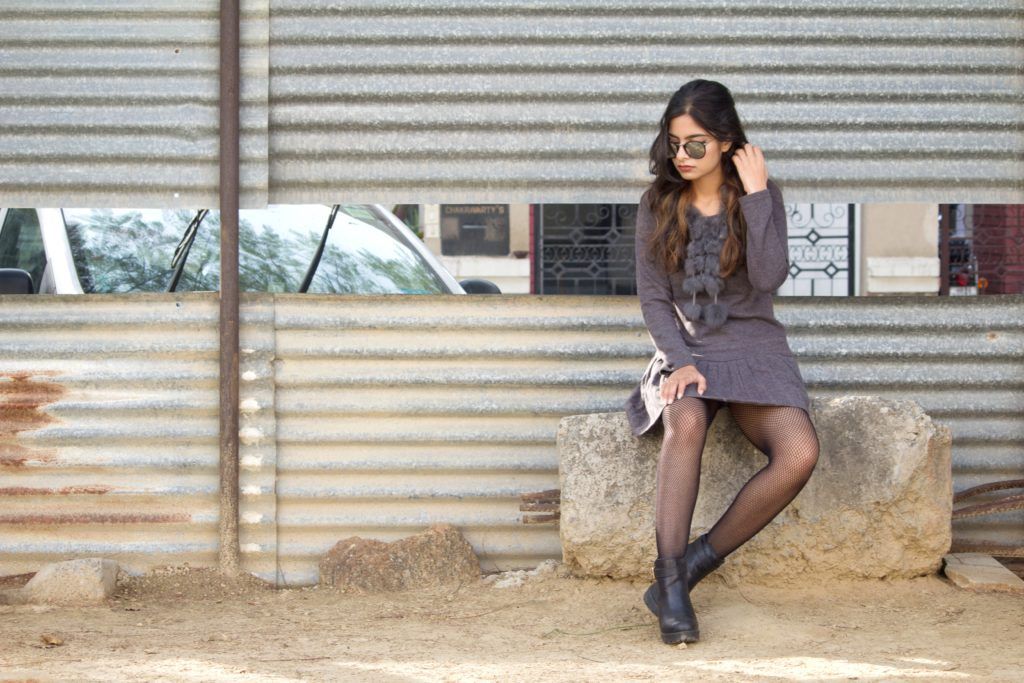 So here have paired the fishnets with a little grey shirt dress which has pom-pom (also a major trend this season) around its neckline. To keep it all classic I wore my trusty black chunky booties with silver reflector sunglasses.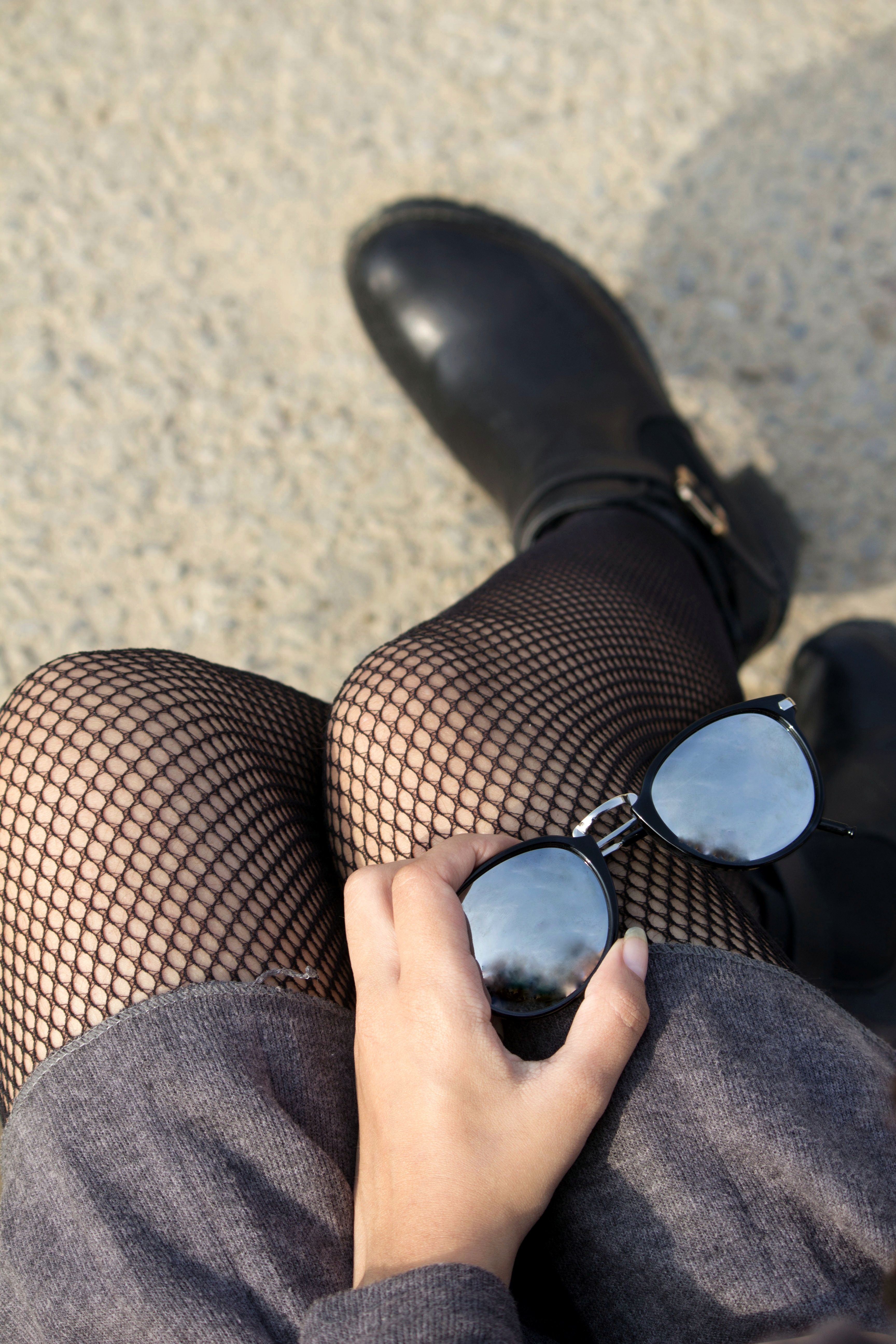 For makeup I kept it minimal and nude (my current obsession) with loads of highlighter because there is nothing such as too much of glow.
Outfit details :
Dress – Koovs (Buy Similar HERE)
Fishnets – Amazon (Buy it HERE)
Boots – From a local store in chandigarh (Buy Similar HERE)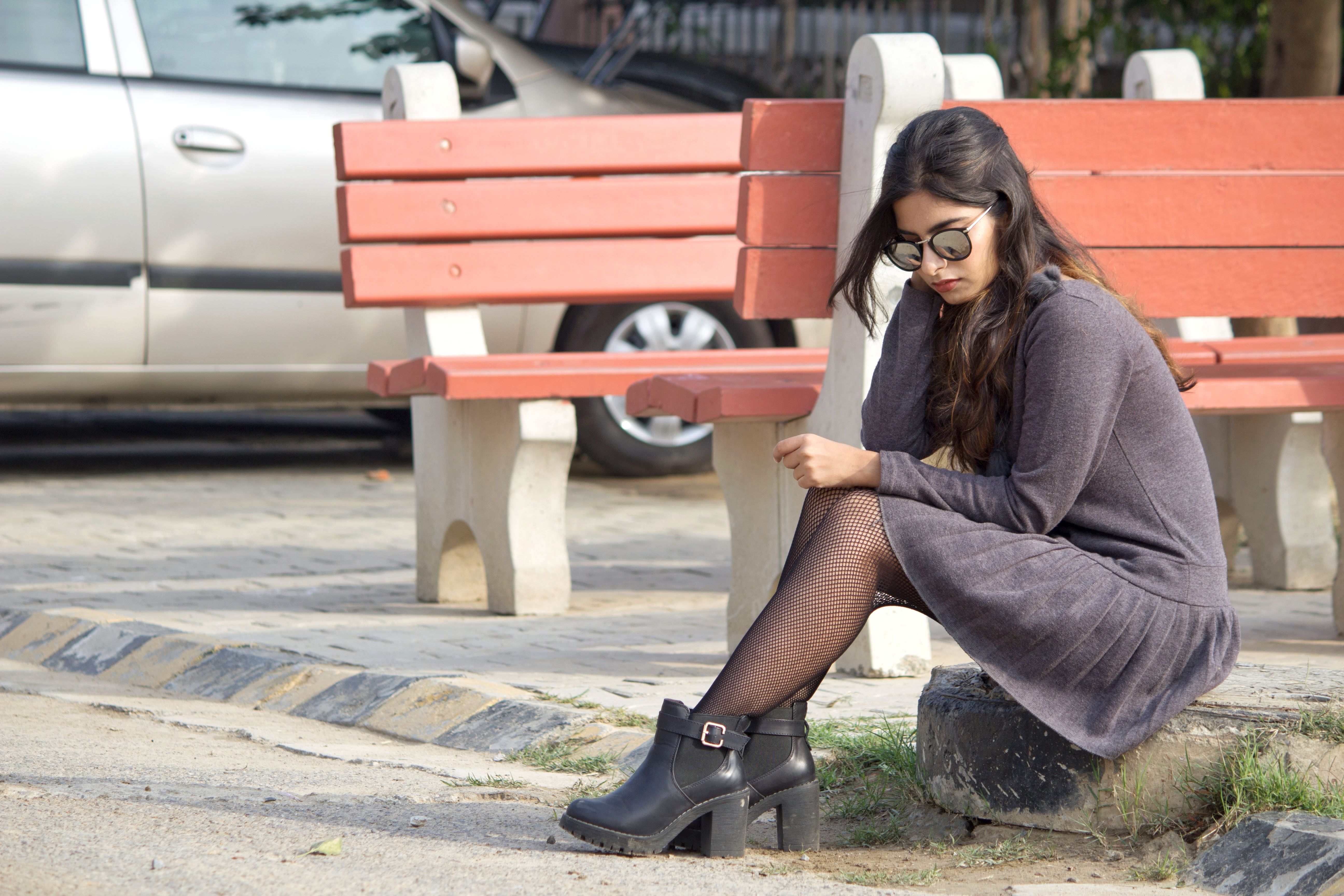 For the next outfit, I kept it all really sophisticated, yet stylish. You shouldn't always opt for a standard collar under or for your favorite sweaters. So I wore a turtleneck sweater that adds an unexpected and classic twist that screams Marylin Monroe meets Annie Hall! Plus, it keeps me extra warm.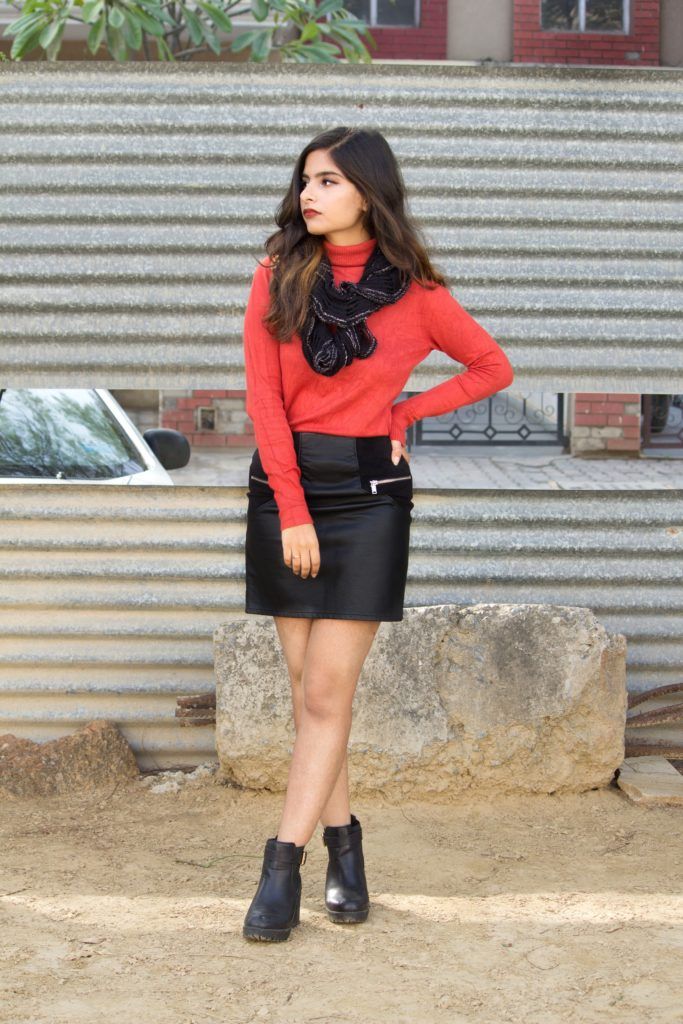 To avoid feeling drab in darker or neutral winter colors, I always make sure to add a pop of color in one way or another. Which is why I wore a bright colored rust sweater and did some eye makeup to match it all. Also added a nude colored lipstick, loads of mascara and a winged eyeliner.
By now, you've probably realized just how stylish a leather jacket can be, but just like its versatile cousin, a leather skirt is always down to solve a fashion dilemma. Whether you style it with a solid tee in the Summer or slip it on over tights in the Fall, there are plenty of ways to rock this must-have piece. So here I styled it with the turtleneck sweater, a black colored infinity scarf (which is a DIY), and the same booties from the previous look.
Outfit details :

Rust sweater – HnM (Buy Similar HERE)
Leather skirt – HnM (Buy Similar HERE)
Scarf – Mom's closet (Buy Similar HERE)
Boots – From a local store in Chandigarh (Buy Similar HERE)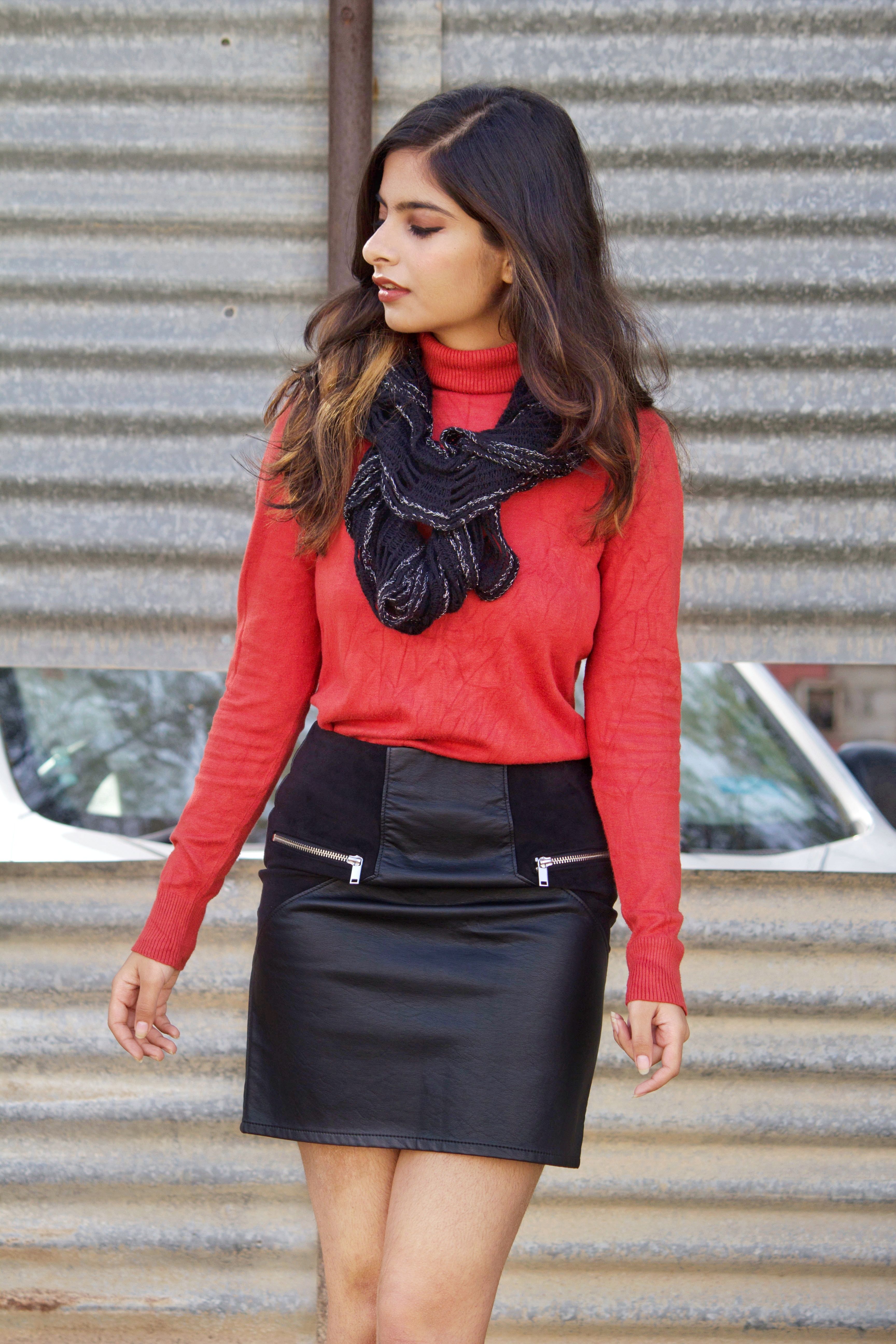 So that's about it for now.
I hope you liked it!
Follow me on my Instagram (@khyati_sethi) for more fashion related posts. Thanks for reading.
Much love.
Xoxo.